Do you want your child to improve his or her IQ & Intelligence ?
Join Brainobrain, the first Children Academy for Mental Development in Czech Republic – Empowering young geniuses worldwide !
Entertaining program

Program is intended for children aged 4 to 14

Program has 10/12 levels

Each levels lasts 3 – 4 months (10 sessions)

Training's are scheduled once a week and last for 120 minutes

In one group there are from 6 to 15 children

Proven extraordinary powers results for children development of the foundation skills for learning such as Memory, Visualization, Concentration, Listening Skills, Learning Ability, Creativity, Self Confidence, Speed & Accuracy, etc.,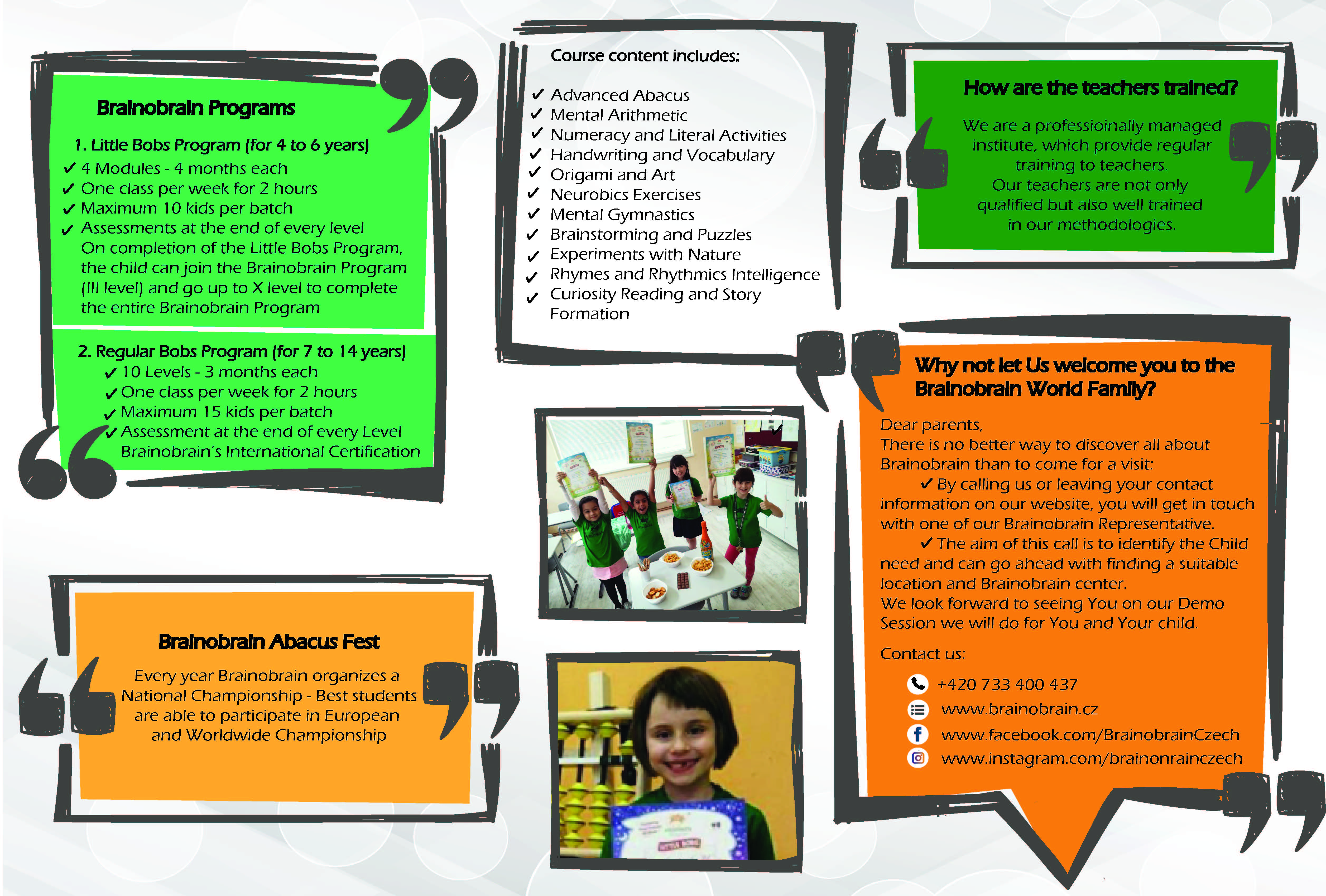 Brainobrain is an advanced whole brain and personality development programme designed to build a child's mental math skills by using an abacus and embracing the VAK (Visual, Auditory, Kinesthetic) method of teaching. This program is intended for the children between the ages 4-14 to make use of both the right and left side of the brain.
Students' confidence, self-esteem and behaviour improve tremendously with the NLP (Neuro Linguistic Program) skills they achieve from Brainobrain. Children love Brainobrain classes because they are exciting and engaging; they feel confident and energised after each session. Results have shown that children who follow the Brainobrian technique not only see huge improvement in their academic values but also in personal values and attitudes.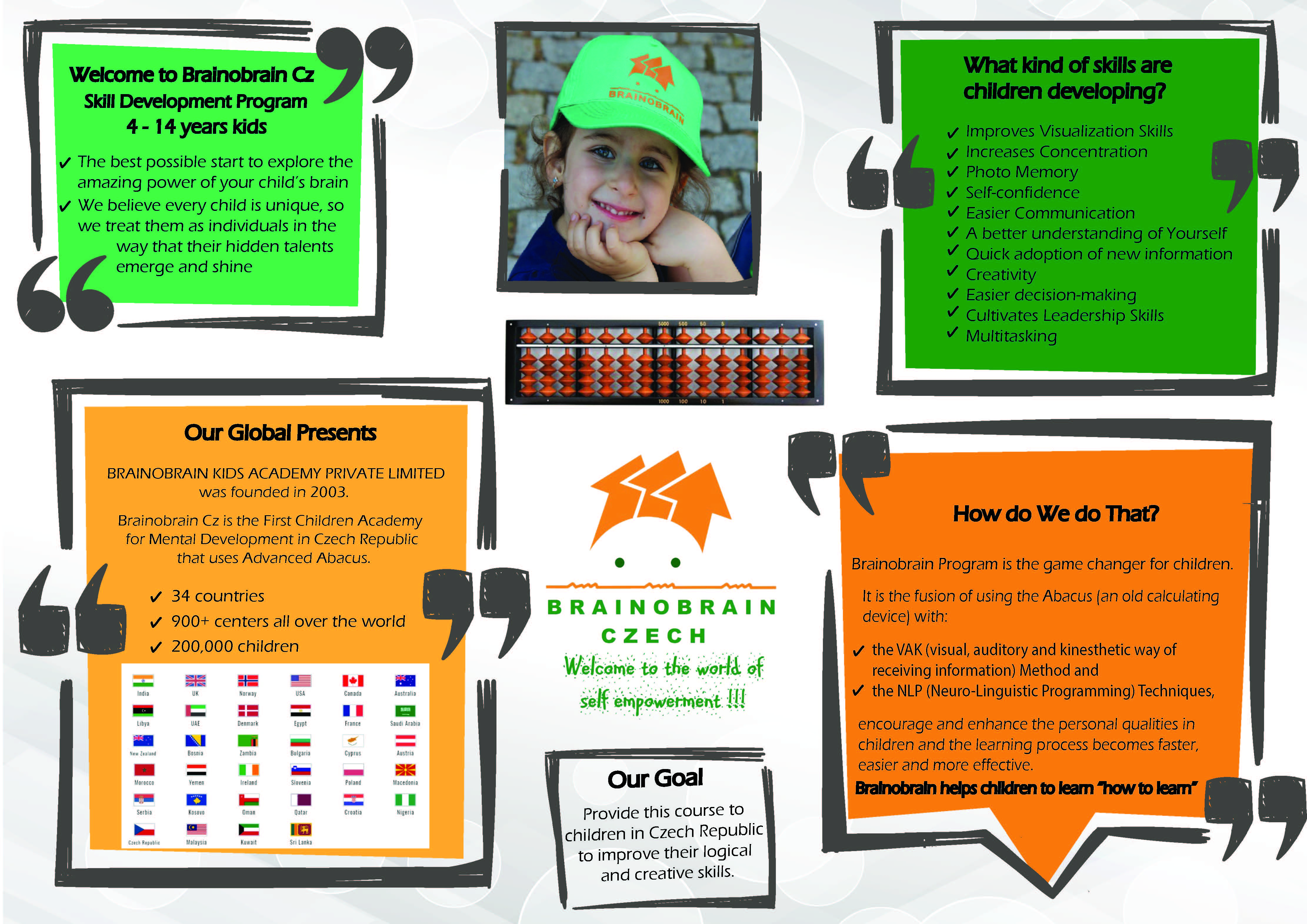 Brainobrain operates in 37 countries, such as UK, USA, Australia, Canada, Austria, Poland, France, Norway, Ireland, Sweden, Cyprus, Croatia, Bosnia And Herzegovina, Serbia, Slovenia, Macedonia, Kuwait, UAE, India, Morocco,  Egypt, Thailand, Nigeria, Libya, Kosovo, Yemen, Saudi Arabia, Oman, Qatar, Zambia. Brainobrain has more than 925 successful franchise centers in all these countries. Brainobrain has transformed the lives of more than 2,00,000+ children all over the world with its high-quality programmes